Does Your Penis Size Matter?
USSexual Wellness
Disclaimer: Any information provided is for educational or informational purposes only and should not be considered a substitute for professional medical advice, diagnosis, or treatment. If you have questions or concerns about a particular medication or treatment, please consult with a licensed healthcare provider who can evaluate your individual situation and provide personalized recommendations. It is important to always follow the instructions of your healthcare provider and read the medication label before taking any medication.
Talking about sex is still a taboo, and while discussions are imperative for educational and personal growth – accurate information is the key. You've probably heard many speak of an "ideal" penis alongside many rumours of "ideal" length and girth – this is not true! Bigger isn't better, small isn't bad.
Many men tend to be told how their manhood should be for them to be able to please their partner. This builds up into insecurity which has some men thinking that their penis may be "too small." However, you would be shocked to know that the majority of men that think this way have nothing wrong with their manhood – size, or otherwise.
Why Do We Think Size Matters?
When it comes to penis size, many men have concerns about whether they measure up. However, the truth is that penis size does not necessarily matter when it comes to sexual pleasure or satisfaction for either partners.
While it is true that some women may prefer a larger size, the majority of female partners do not base their sexual satisfaction on size alone. In fact, a study published in the British Journal of Urology International found that 85 percentage of women are satisfied with their partner's penis size.
Examine your sexual health with a 2 minute self-assessment.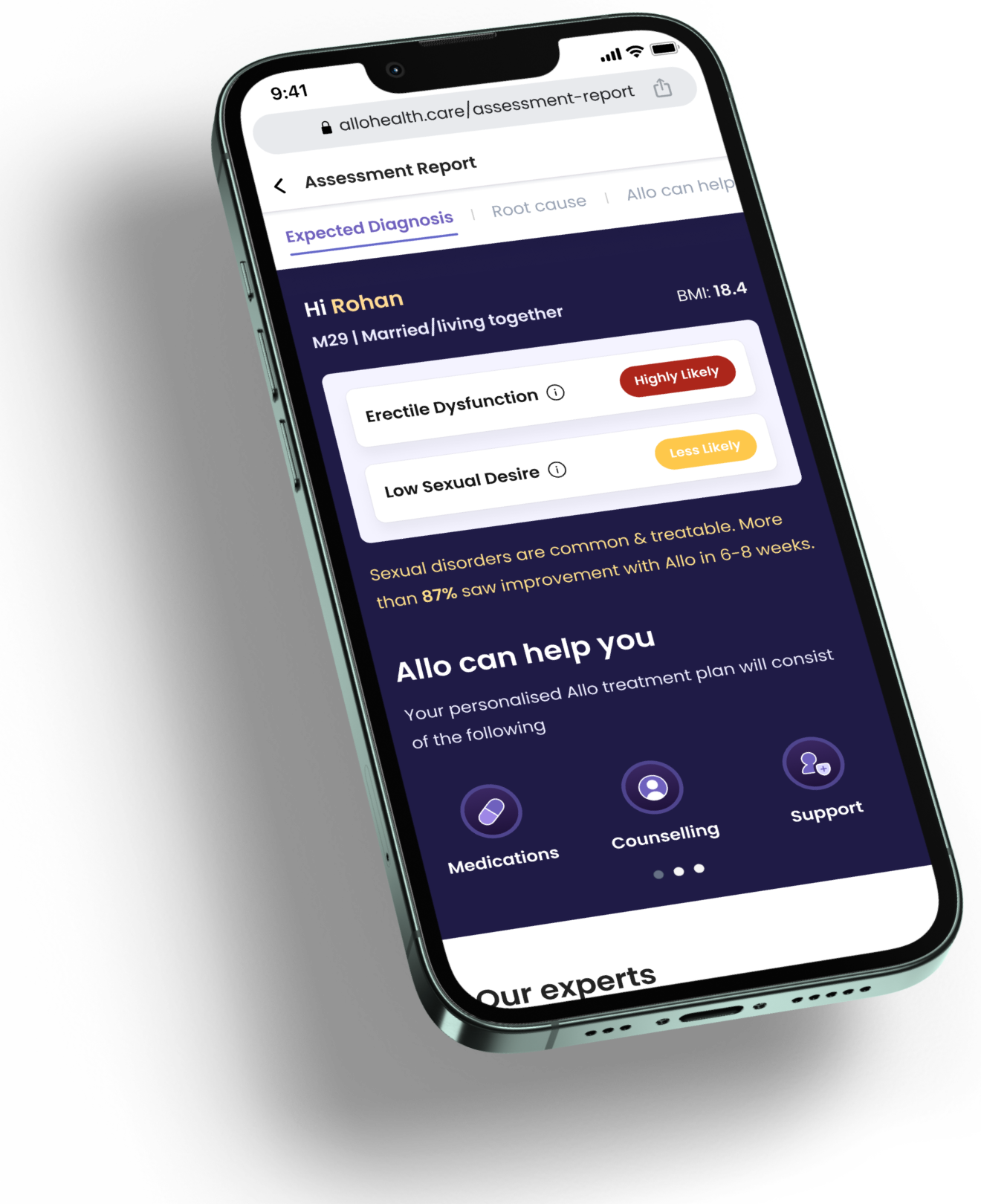 87%
people received expert guidance for their concerns.
Additionally, the size can vary greatly depending on factors such as temperature, arousal, and even time of day. This means that a man's penis may appear larger or smaller at different times, making it difficult to accurately measure.
There are many other factors that contribute to sexual pleasure and satisfaction. Communication, intimacy, and a comfortable and safe environment are all important aspects of a fulfilling sexual experience.
Furthermore, the focus on size can often lead to feelings of inadequacy and low self-esteem for men. It's important for men to understand that size does not define their worth as a person or their sexual abilities.
The overt sexualizing of all aspects of sexual intercourse has led to many expectations and rumors about how things should be. The truth is, however, that all that matters is the comfort and satisfaction of those involved in the act. People have many preferences and many ways that they may like to feel pleasure – there is no one way.
The constant bombardment and entertainment of these rumours – through social media, porn, etc – have led many to believe that there is only one way a penis can induce pleasure – if it's large. Furthermore, this unnecessary stigma has also led men to believe that all women care about is size when in actuality, most women do not. ‍
Ask the sexpert
All your sexual health & sex related doubts - answered by the experts. Shh... "It's anonymous"
Have questions?
Ask the sexpert now!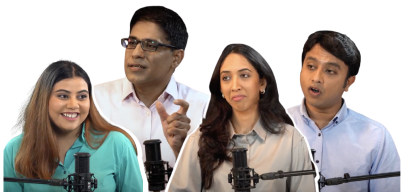 What Is A Small Penis?
A Micropenis is when the stretched penile length (SPL) is roughly less than 3 inches (7.62 cm), therefore, anything above 3 inches when stretched is considered to be perfectly fine.
There have been many research studies based on the premise of average penile length – both flaccid and erect. Here are some of the research results:
Hence, as can be seen, there is no standard or ideal penis size that is considered to be universally accepted. In fact, penile length, curvature, and girth are also dependent on ethnicity and race.
What Is The Average Penis Size?
The average size is a topic that has been widely debated and researched. According to a 2015 study published in the British Journal of Urology International, the average adult penis measures about 5.16 inches (13.12 cm) when erect. However, there is a wide range of normal penis sizes and that size can vary greatly from person to person.
Size is not necessarily an indicator of sexual performance or pleasure. Factors such as sexual experience, confidence, and communication with a partner far more crucial factors for sexual satisfaction level than size.
There are many myths and misconceptions about penis size, and it's important to separate fact from fiction. For example, some men may believe that a larger penis is necessary for sexual pleasure or attractiveness or that size matters to woman, but this is not necessarily the case.
It's important to separate fact from fiction and focus on factors that truly matter for sexual satisfaction such as communication with a partner, sexual experience, and confidence.
How Does Your Perception Affect Your Mental Health?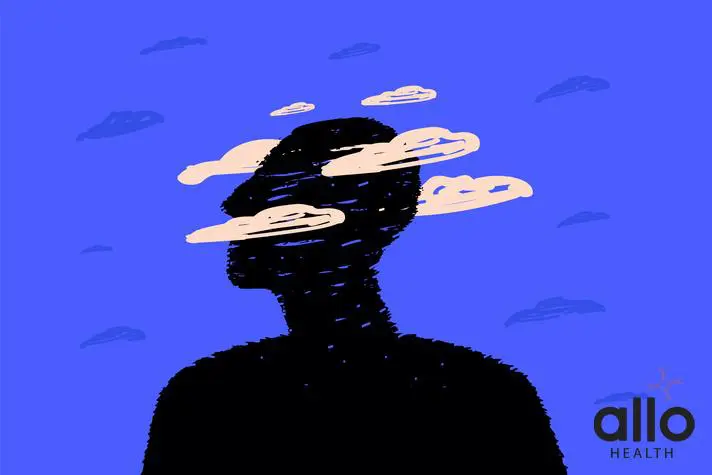 Insecurity & Low Self-Esteem
One of the main ways in which men's mental health can be affected by concerns about genital size is through feelings of insecurity and low self-esteem. Men may feel ashamed or embarrassed about their penis size, which can lead to feelings of inadequacy and a lack of confidence. This can affect their ability to form and maintain healthy relationships, as well as their overall well-being.
Anxiety & Depression
Another way in which men's mental health can be affected by concerns about penis size is through feelings of anxiety and depression. Men may worry about how their penis size compares to others, which can lead to feelings of anxiety and depression.
Concerns about size are not uncommon even though most men's penises are within an average range for size. Therefore, it is important to recognize that these concerns can have a significant impact on men's mental health.
For men who are concerned about their penis size, it is important to talk to a healthcare professional or a sexual health therapist. They can provide guidance on how to cope with these concerns and also help to provide a more realistic perspective on size.
In addition, seeking out accurate and reliable information about penis size can by itself  help to alleviate concerns. It is important to note that there are no proven ways to increase penis size, and any claims of such should be taken with a grain of salt.
Should You Get A Penis Enlargement Surgery?
Penis enlargement surgery, also known as phalloplasty, is a complex surgery that aims to repair or increase the size of the penis. It's medically indicated in cases of congenital conditions or traumatic injuries, or as a part sex re-assignment surgery. While some men with neither issues may be interested in this procedure, it is not recommended by medical professionals due to a number of risks and potential complications.
Enlargement surgery is not only extremely expensive, but it also carries a high risk of complications. The procedure can cause scarring, infection, loss of sensation, and even impotence. In some cases, the surgery may not even be successful in achieving the desired increase in size.
Additionally, the majority of men who are considering enlargement surgery are actually of average size. The average erect penis size is about 5.16 inches, and most men fall within the normal range of 3 to 7 inches. This means that most men do not need to undergo surgery to increase their size.
Another important point to consider is that the size does not necessarily determine sexual pleasure for either partner. In fact, studies have shown that a majority of women do not prioritize size when it comes to sexual satisfaction.
Instead of turning to surgery, men who are concerned about the size of their penis should focus on addressing any underlying psychological issues that may be affecting their self-esteem. Counseling and therapy from mental health professionals can be helpful in addressing these issues.
Penis Size & Sexual Pleasure: Is There A Connection?
One of the main reasons why size doesn't matter is that the majority of the nerve endings in the vagina are located near the opening, not deep inside. This means that a smaller penis can still provide ample stimulation for a woman during intercourse.
Additionally, the "G-spot", which is hypothesized to be located on the front wall of the vagina, can also be stimulated regardless of size.
Another important factor to consider is that sexual pleasure is not just about physical sensation, but also about the emotional and mental connection with a partner. A man with a smaller penis can still create an intense and satisfying sexual experience by focusing on other aspects of pleasure such as foreplay, communication, and sensation during intimacy.
While a larger penis may be aesthetically pleasing, it can also cause discomfort or even pain for some women during intercourse. Therefore, a smaller penis can actually be more comfortable and enjoyable for both partners.
Penis Size & Sexual Intimacy: Is There A Connection?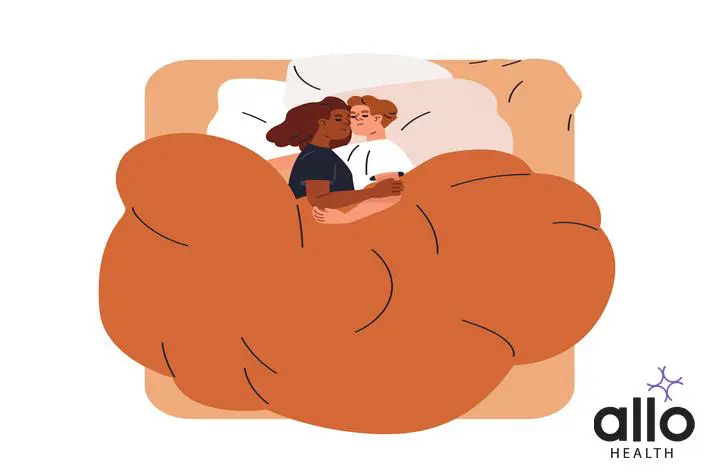 First and foremost, there is a wide range of normal when it comes to penis size. But, no number in that range is directly correlated with sexual intimacy. In fact, sexual intimacy is more often related to the quality of sexual stimulation, such as foreplay and the use of other forms of stimulation, such as fingers, tongues, or sex toys.
Additionally, emotional intimacy and communication are key to a fulfilling sexual experience. A man who is confident and open about his sexuality, and who is able to communicate with his partner about what they both want and enjoy, will be more likely to have a satisfying sexual experience than a man who is self-conscious about his penis size.
Therefore, we encourage you to focus on creating a comfortable and intimate connection with your partner and enjoy a fulfilling sexual experience.
So, does your penis size really matter when it comes down to sexual pleasure?
Not at all. There is no ideal size.
There is such an inflated importance placed on the size, that it can come in the way of many otherwise fine couple pairings. Unfortunately, some women too are under the assumption that bigger means better, leading to the toxic cycle of insecurity flourishing. The penis comes in many different shapes, sizes, and colours, each with equal capabilities. When it comes to desire, pleasure, and even function (for sex or otherwise), the size alone does not matter. Preferences, on the other hand, are personal.
Frequently Asked Questions
Q: Does penis size matter?
A: In most cases, penis size does not significantly impact sexual satisfaction or overall sexual experience for partners. Emotional connection, communication, and mutual understanding tend to play more crucial roles for a fulfilling experience.
Q: What is the average penile length in India in cm?
A: The average penile length in India is approximately 8.5 to 10.5 centimeters (flaccid size) and around 13 to 15 centimeters (erect size). As mentioned earlier, variations in size are normal and can differ among individuals.