What Is Masturbation Addiction or Compulsive Masturbation?
The truth is, there is nothing unhealthy or bad about masturbation. If an individual is single or their partner is unavailable or there is a sexual desire mismatch between the couple, there is nothing wrong if the individual seeks to release their sexual energy through self-pleasuring or masturbation. Even married men and married women can masturbate.
It can be good for your health, emotionally, mentally, and physically. There are various benefits to masturbation such as better sleep, stress relief, reduced muscle tension, and can even improve your self-esteem.
The amount that people masturbate does depend on their sexual libido. However, what we are going to talk about is understanding how excessive masturbation can be unhealthy. Of course, there isn't a number limit for you to identify if you have been masturbating excessively. But, it can be considered "too much" if it disrupts your daily life — such as affecting your responsibilities, causes mental frustration, results in interpersonal concerns within a relationship, causes physical soreness, or leads to disrupted erectile function.
While masturbation is a normal and healthy behavior, compulsion can be a sign of underlying psychological or emotional concerns. These concerns can include low self-esteem, depression, anxiety, or unresolved trauma.
Inability to control or stop the behavior

Neglecting important responsibilities or activities in favor of masturbation

Persistent thoughts or fantasies about masturbation or sexual activity

Continuing the behavior despite negative consequences, such as relationship concerns or physical injury
Psychological Factors: Individuals who have a history of sexual abuse, trauma, or low self-esteem may turn to masturbation as a way to cope with their feelings. They may use masturbation as a form of self-soothing or self-validation.

Social Factors: People who lack social or sexual outlets may turn to masturbation as a way to satisfy their sexual desires. They may feel isolated or lonely.

Biological Factors: Research suggests that there may be a link between masturbation addiction or compulsion and imbalances in the levels of certain chemicals in the brain, such as dopamine and serotonin. These imbalances can lead to compulsive sexual behaviors, including masturbation.

Pornography: Pornography has become increasingly accessible, and some individuals may develop a compulsion to porn, which can lead to excessive masturbation.

Lack of sexual partners: People who are not in a sexual relationship or who have few sexual partners may turn to masturbation as a way to satisfy their sexual needs. But masturbation can become or compulsion if it is used as a way to avoid intimacy or real-life sexual relationships.
The most effective treatment  is cognitive-behavioral therapy (CBT). CBT is a form of talk therapy that helps individuals identify and change negative patterns of thought and behavior. A therapist will work with the individual to identify triggers for masturbation and develop coping strategies to avoid or manage these triggers.
Other therapies that may be effective include:
Dialectical behavior therapy (DBT)

Mindfulness-based therapies

Group therapy

Medications such as antidepressants
Those who struggle with this may find themselves compulsively masturbating multiple times a day, even when it interferes with other aspects of their life, such as work or relationships.
One of the most significant effects is sexual dysfunction. This can manifest in a number of ways, including difficulty getting or maintaining an erection, delayed ejaculation, or anorgasmia (the inability to reach orgasm). This can lead to frustration, shame, and a decreased sense of sexual pleasure.
This is characterized by the inability to achieve or maintain an erection sufficient for sexual intercourse. Masturbation addiction can lead to ED due to overuse of the penis, which can cause damage to the nerves and blood vessels that are necessary for an erection.
This is characterized by ejaculation that occurs before or shortly after penetration, and can be caused by overstimulation of the genitals through excessive masturbation.
Psychological sexual dysfunction includes low libido or low sexual desire, which is characterized by a lack of sexual desire or interest. Individuals who are addicted to masturbation may become desensitized to sexual stimulation and may find it difficult to become aroused or to experience pleasure during sexual activity.
It can also lead to social concerns, such as difficulties in relationships. Individuals who are addicted to masturbation may neglect their partners, and may become isolated and withdrawn. They may also become preoccupied with masturbation and may find it difficult to focus on other aspects of their lives.
Desensitization Of Genitals
The desensitization of genitals can lead to decreased sexual pleasure. This is because, over time, the brain becomes accustomed to the specific stimuli associated with masturbation, and as a result, other forms of sexual stimulation may not be as pleasurable.
Other effects of masturbation can include sexual performance anxiety, depression, social isolation, and even physical injury to the genitals.
Men who excessively masturbate become habituated to being stimulated in that specific way. This then makes it difficult for them to be stimulated during sex with a partner, or any other form of stimulation causing disrupted erectile function in those instances. Another fact is that sometimes individuals are unable to get an erection after excessively masturbating. This, however, has everything to do with the male refractory period — the recovery time a man goes through before he is able to get an erection again.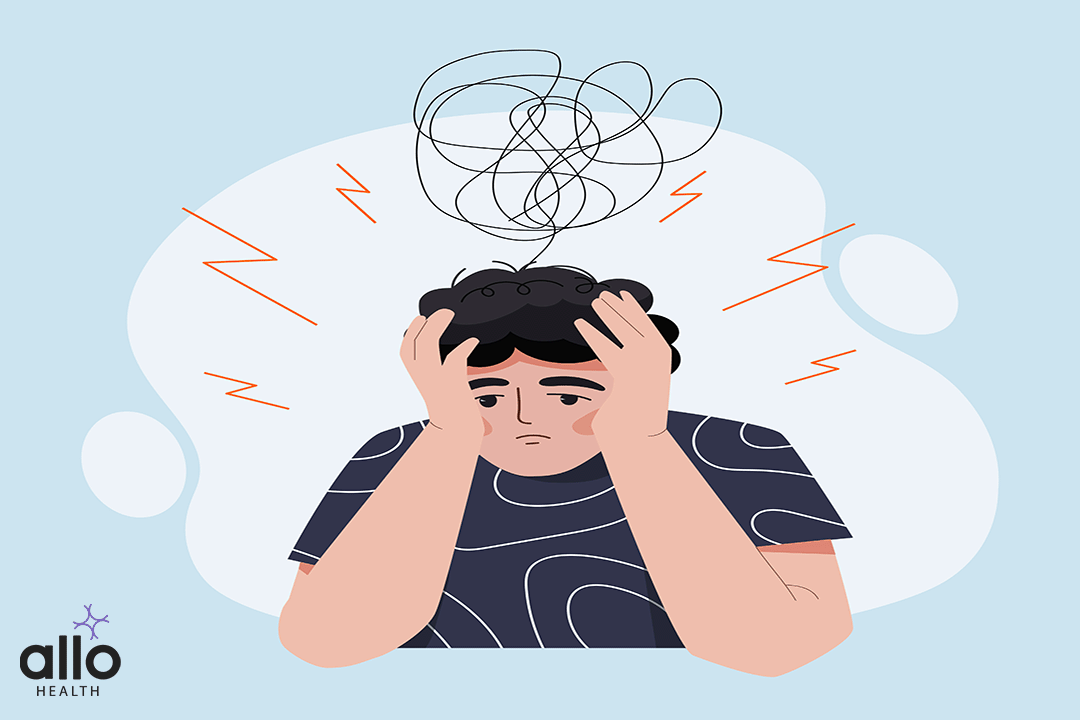 Individuals may spend hours each day masturbating and may even neglect other important aspects of their lives, such as work or relationships – leading to psychological consequences.
Feelings of guilt and shame
Individuals may feel guilty about their behavior, and may even blame themselves. This guilt and shame can lead to feelings of depression and anxiety.
Decrease in sexual function and satisfaction
Individuals may find it difficult to achieve orgasm with a partner, and may even lose interest in sexual activity altogether.
Additionally, it can also negatively impact one's self-esteem and self-worth. People may feel inadequate, and may isolate themselves from friends and family. 
Frequently Asked Questions
1. How do I know if I have a masturbation addiction?
If masturbation is interfering with your daily life and causing negative consequences, it can be an indicator. Other signs include an inability to stop or control the behavior, preoccupation with masturbation, and shame or guilt related to the behavior.
2. Is masturbation addiction common?
It is not as common, but it can still affect a significant number of people. It is important to remember that everyone's experience with masturbation and addiction is unique and it is important to seek help if it is causing concerns in your life.
3. Is there a difference between addiction and compulsion?
Yes, addiction and compulsion are different. Addiction refers to the inability to stop or control a behavior despite negative consequences, while compulsion refers to the repeated engagement in a behavior in response to an obsession or impulse.
4. How can I stop my addiction or compulsion?
Stopping requires professional help, support and a treatment plan. This may include therapy, medication, and support groups. Additionally, individuals can make lifestyle changes such as reducing stress levels, practicing self-care, and avoiding triggers to the addiction or compulsion.
5. Can alcohol abuse lead to masturbation addiction?
Alcohol abuse and masturbation addiction are two separate concerns, but they can be linked in certain individuals. Alcohol is a depressant that can alter brain chemistry and lead to a decrease in inhibitions. This can result in an increase in sexual behavior, including masturbation.
However, it is important to note that not all individuals who abuse alcohol consumption will develop a masturbation addiction. In fact, the majority of people who abuse alcohol do not develop an addiction to masturbation or any other sexual behavior.
On the other hand, those who are struggling may turn to alcohol as a way to cope with their compulsions. This can lead to a cycle of addiction, where individuals use alcohol to cope, which can then lead to increased sexual behavior and a further need to use alcohol.
6. Can substance abuse lead to masturbation addiction?

When an individual becomes addicted to drugs, their brain chemistry is altered in a way that makes it difficult for them to experience pleasure without the use of the drug. This can lead to an increased desire for sexual pleasure, as the brain is seeking new ways to experience pleasure. This can manifest itself in the form of a masturbation addiction, as the individual may begin to rely on masturbation as a way to experience pleasure and escape the negative effects of their drug addiction.
It can be a difficult cycle to break, as the individual may feel compelled to engage in this behavior in order to experience pleasure and escape the negative effects. 
Sexual health is as important as physical and mental health. In most cases, one consultation can go a long way. Personalised, discreet, and judgement-free treatment at your fingertips –
book an online consultation
with one of Allo's leading experts.