Premature Ejaculation Exercises

USPremature Ejaculation
"The following blog article discusses exercise and its potential benefits for general health and well-being. However, it is important to understand that the information provided is for general educational purposes only and should not be considered as personalized exercise advice or a substitute for professional guidance from a qualified fitness professional or healthcare provider. Before starting or modifying any exercise program, it is recommended to consult with a qualified fitness professional.
Book consultation
The information presented in this article may not be suitable for everyone, as individual fitness levels, health conditions, and limitations can vary significantly. A qualified fitness professional can assess your specific fitness needs, consider any medical concerns or limitations, and provide personalized recommendations and exercise plans that are safe and effective for you.
Participating in physical activity, including exercise, carries inherent risks. It is crucial to listen to your body, exercise within your personal limits, and be aware of any signs of discomfort or potential injury. If you experience any pain, dizziness, shortness of breath, or other concerning symptoms during exercise, it is important to stop immediately and seek medical attention if necessary.
The exercises or activities mentioned in this article may not be suitable for individuals with specific medical conditions, injuries, or physical limitations."
Read more
Premature ejaculation or rapid ejaculation is a common sexual disorder that can be treated in different ways based on the cause of the symptoms. However, there is an underreporting of how exercise can play a significant role in improving premature ejaculation symptoms.
Physical exercises in general can help physical and mental health – such as improve cardiovascular function, improve lung function, lowering blood pressure, improve reproductive, pelvic floor muscles, aid in improving chronic illnesses such as diabetes and hypertension – improving ejaculatory control during sexual intercourse is just another perk!
Pelvic Floor Exercises
These help with strengthening the pelvic muscle.
Most commonly done by women to help regain muscle tone after child delivery, they also help with sexual wellness.
Kegel exercises, a type of pelvic exercise, can particularly help improve the strength of the pubococcygeus (PC) muscles. These types of exercises help improve incontinence, manage conditions such as prostatitis and BPH, and of course, increase male sexual pleasure by helping men have greater ejaculation control and orgasm.
How to:
Locate the Pelvic Floor Muscles: Begin by identifying the muscles you'll be working. You can do this by attempting to stop the flow of urine mid-stream. The muscles responsible for this action are your pelvic floor muscles.
Choose a Comfortable Position: Find a position that you find comfortable. It could be sitting, standing, or lying down. This will help you focus solely on the exercise.
Contract the Pelvic Floor Muscles: Once you're comfortable, contract or squeeze the pelvic floor muscles. Imagine pulling them upward and inward, as if you're trying to lift them towards your abdomen.
Hold the Contraction: Hold this contraction for a count of 3 to 5 seconds. Focus on maintaining a steady and controlled hold.
Relax the Muscles: Slowly release the contraction. Take a rest for about 3 to 5 seconds before moving on to the next repetition.
Repeat the Process: Aim for 10 to 15 repetitions in one session. As you become more comfortable with the exercise, you can gradually increase the number of repetitions.
Gradually Increase Intensity: Over time, work towards longer contractions and shorter rest periods. You can also try holding the contraction for longer durations.
Maintain Regularity: Consistency is key with Kegel exercises. Aim to perform them at least three times a day. You can incorporate them into your daily routine, such as during morning routines or while watching TV.
Avoid Unnecessary Tension: Ensure that you're only contracting the pelvic floor muscles. Avoid holding your breath or tensing other muscles in your body.
Be Patient: Results may take several weeks to become noticeable, so remain persistent and patient with the process.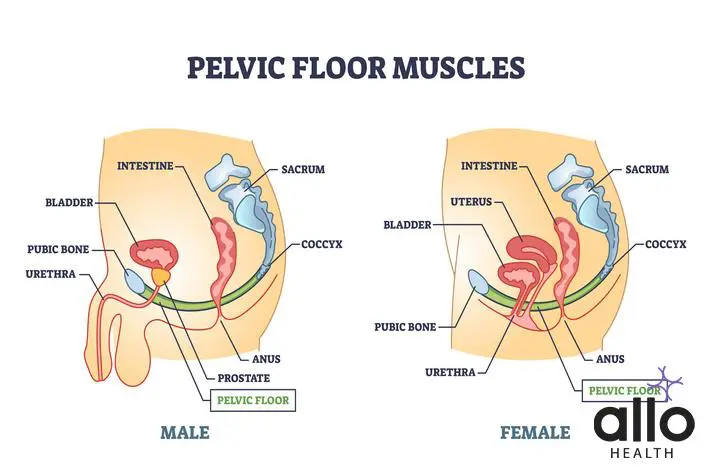 Remember to consult a healthcare provider before starting any new exercise regimen, especially if you have any underlying health concerns. They can provide personalized advice and ensure that Kegel exercises are suitable for you.
Aerobic Exercises
Exercises such as brisk walking or jogging are examples of aerobic or cardio exercises — this means that they help in cardiovascular conditioning.
They help in keeping the blood vessels clear, and so, can improve one's sex life. Male Sexual Dysfunctions (MSDs) such as ED, are commonly caused by problems with the blood flow to the penis.
Factors such as diabetes, high cholesterol, or concerns in weight management leading to obesity, can affect blood flow and lead to ED symptoms.
Aerobic exercises help in all these conditions and improve sexual functioning.
How to:
Choose Your Aerobic Activity: Select an aerobic exercise that you enjoy and suits your fitness level. Options include jogging, brisk walking, cycling, swimming, dancing, or using aerobic fitness classes.
Warm-Up: Begin with a 5-10 minute warm-up. This can be light jogging, brisk walking, or gentle stretching to prepare your muscles for more intense activity.
Set a Comfortable Pace: Start your chosen activity at a comfortable pace. This should elevate your heart rate and make you slightly breathless but still able to hold a conversation.
Maintain Proper Form: Pay attention to your posture and form. Keep your back straight, shoulders relaxed, and engage your core muscles.
Gradually Increase Intensity: As you become more comfortable, gradually increase the intensity. You can do this by picking up the pace, increasing resistance (for activities like cycling), or incorporating interval training.
Monitor Your Heart Rate: Aim to keep your heart rate within your target zone. This is typically around 50-85% of your maximum heart rate, which is roughly calculated as 220 minus your age.
Breathe Properly: Focus on controlled breathing. Breathe in through your nose and exhale through your mouth. This helps to supply your muscles with oxygen and expel carbon dioxide.
Stay Hydrated: Drink water before, during, and after your aerobic workout to stay properly hydrated.
Duration of Exercise: Aim for at least 150 minutes of moderate-intensity aerobic exercise per week, or 75 minutes of vigorous-intensity exercise, as recommended by health guidelines.
Cool Down: Finish your aerobic workout with a 5-10 minute cool down. Gradually reduce the intensity of your activity to help your heart rate return to its resting state.
Stretching: Include stretching exercises to improve flexibility and prevent muscle soreness. Focus on major muscle groups like legs, arms, back, and chest.
Consistency is Key: Aim to do aerobic exercises on most days of the week to maintain cardiovascular health and fitness levels.
Listen to Your Body: Pay attention to any signs of discomfort or fatigue. If you feel unwell or excessively fatigued, it's important to stop and rest.
Remember to consult a doctor before starting any new exercise regimen, especially if you have any underlying health concerns or medical conditions. They can provide personalized advice and ensure that aerobic exercises are suitable for you.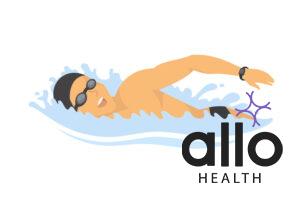 While exercises – aerobic and pelvic floor exercises – are highly recommended as a lifestyle modification while dealing with PE; It is important to remember that overdoing it with exercises
can also stress the body which can lead to the worsening of ED symptoms. Listen to your body, and don't push limits.
Examine your sexual health with a 2 minute self-assessment.
87%
people received expert guidance for their concerns.
Besides the ones in the image, Aerobic exercises include dancing, water aerobics, biking, walking, hiking, kick-boxing, treadmill, elliptical, etc. – essentially anything that gets your heart pumping. Pelvic Floor Exercises include heel slides, Happy Baby Pose, diaphragmatic breathing, etc.
The implementation of premature ejaculation exercises is commonly done alongside medical treatment and psychological therapy. Your specific treatment journey is subjective to your premature ejaculation symptoms, and their severity. Your ejaculatory health should be of importance as it can impact your overall health a great deal.
Summary
Premature ejaculation (PE) is a common sexual disorder that can be improved through exercise, though it is often underreported as a treatment option.
Pelvic floor exercises, particularly Kegel exercises, can help strengthen the pubococcygeus (PC) muscles, aiding in ejaculatory control during sexual intercourse.
Aerobic exercises like brisk walking or jogging improve cardiovascular health and can enhance sexual functioning, particularly by aiding in blood flow which can address conditions like erectile dysfunction (ED).
Consistency is key for both types of exercises. However, it's important to listen to your body and avoid overexertion, as excessive exercise can potentially exacerbate erectile dysfunction symptoms.
Always consult a healthcare provider before starting any new exercise regimen.
Frequently Asked Questions
Q: Are exercises enough to treat premature ejaculation?
A: While exercises, particularly pelvic floor and aerobic exercises, can be beneficial in improving ejaculatory control, they are often most effective when used in conjunction with medication and psychological therapy for a comprehensive approach to treating premature ejaculation. A healthy diet and lifestyle can also be effective.
Q: What are the benefits of kegel exercise?
Advertisements

Have questions?
Ask Allo SexpertAI
24x7 AI backed chatbot for all your sexual health related queries
A: Kegel exercises can help strengthen the pelvic floor muscles, leading to improved bladder control, enhanced sexual pleasure, and potentially better ejaculatory control. These exercises can also aid in addressing conditions like urinary incontinence and pelvic organ prolapse.
Q: Can Overdoing PE Exercises Worsen PE Symptoms?
A: Yes, excessive or incorrect performance of PE exercises can lead to muscle strain or tension, potentially exacerbating PE symptoms. It's crucial to follow proper technique and not overexert.
Q: Do PE Exercises Help with Other Sexual Dysfunctions?
A: While primarily aimed at addressing premature ejaculation, strengthening the pelvic floor muscles through exercises like Kegels can have positive effects on overall sexual health, potentially aiding in other sexual dysfunctions.
Q: What Should I Do If PE Exercises Don't Help?
A: If PE exercises alone don't lead to significant improvements, consider seeking guidance from a healthcare professional. They can provide a comprehensive assessment and recommend additional treatments or therapies.
---
---