Masturbation & Sexual Health

USMasturbation
Masturbation is a normal and healthy activity for everyone. It is a natural way of exploring one's body and sexual desires. But it is important to consider that excessive masturbation or an addiction to masturbation can have negative effects on both physical and mental health. Let's discuss what excessive masturbation means, its effects, and provide research and statistics to support our claims.
What Is Excessive Masturbation?
Excessive masturbation is defined as the compulsive and frequent engagement in the act of self-stimulation, beyond what is considered a normal frequency or duration. There is no set frequency that has been classified as excessive masturbation as this is subjective. However, it becomes a concern when it interferes with daily activities, causes physical or mental distress, and affects one's personal relationships.
Effects of Excessive Masturbation
Excessive masturbation can have numerous negative effects on the physical and mental health. some of these effects include:
Erectile Dysfunction: Excessive masturbation can desensitise the nerve endings in the penis, which can lead to erectile dysfunction in men who struggle to achieve or maintain an erection.

Fatigue: excessive masturbation can lead to fatigue and a decrease in energy levels.

Examine your sexual health with a 2 minute self-assessment.

87%

people received expert guidance for their concerns.
Depression and anxiety: Excessive masturbation can produce sadness and anxiety, particularly if it interferes with daily tasks or engenders emotions of guilt and shame.

Poor self-esteem: Excessive masturbation can have an impact on self-esteem, particularly if it causes guilt and shame feelings.

Addiction: excessive masturbation can lead to addiction, making it difficult to stop the behavior even if it causes negative consequences.
According to research, excessive masturbation is an increasing concern, and many people find it difficult to control their urges. Men reported masturbating more than five times per week at a rate of 43%, while women reported doing so at a rate of 23%, according to a University of California, Los Angeles (UCLA) poll.
According to a study, both men and women who engage in excessive masturbation report lower levels of sexual satisfaction and higher degrees of sexual dysfunction. The Journal of Sexual Medicine published the results of this investigation.
Advertisements

Have questions?
Ask Allo SexpertAI
24x7 AI backed chatbot for all your sexual health related queries
Both one's physical and emotional health may be negatively impacted by excessive masturbating. Masturbation is a normal and healthy behaviour, but when it disrupts daily life and causes misery, it becomes concerning. It's critical to be aware of the dangers of excessive masturbation and to get assistance as needed. By reducing their frequency of masturbation and seeking expert help, people can overcome the negative effects of frequent masturbation and maintain a healthy and happy life.
When Do Males Begin Masturbating?
Masturbation is a natural and healthy part of human sexual development. It is the act of self-stimulating one's own genitals for sexual pleasure. Masturbation is a hotly debated subject, but it's critical for people to grasp what it is and when it normally starts in guys.
Research suggests that most males begin masturbating between the ages of 12 and 15, although some start earlier or later. According to a research in the Journal of Adolescent Health, men start masturbating on average around the age of 14.7. The same study found that about 74% of males reported having masturbated by the age of 18.
The fact that these numbers are based on self-reporting and could not be totally accurate should be noted. Some males may be reluctant to admit to masturbating, while others may exaggerate how often they do it.
So why do males begin masturbating? During puberty, the body goes through a lot of changes, including an increase in sex hormones. These hormones can cause sexual arousal, and masturbation can provide a safe and private way for males to explore their sexuality and experience sexual pleasure.
The act of masturbating can be beneficial to your health. For instance, it can aid in reducing stress and tension, enhancing sleep, and even elevating mood. It's important to remember, though, that consuming too much of it can be concerning and have negative consequences, such as addiction or interfering with one's social or academic life.
The fact that there is no "proper" age to start masturbating should also be noted. It is up to each person to decide when they are ready to explore their sexuality because every person is unique. All sexual behaviour should be safe, consenting, and neither harmful to the participant nor to others.
Males can start masturbating at any age, although research indicates that it usually starts during puberty, between the ages of 12 and 15. Although it is a necessary and healthy element of sexual development, it is crucial to be aware of one's own behaviours and to carry out all sexual activity in a safe and responsible manner.
When Do Females Begin Masturbating?
Masturbation is a natural and healthy sexual activity that can be enjoyed by people of all genders. However, there are still many myths and misconceptions surrounding female masturbation, including when females start masturbating. Let's explore when females typically start masturbating based on research and statistics.
60% of women reported masturbating at the age of 18 in a poll done by the sex toy business LELO. The age at which girls begin masturbating can differ significantly, though. While some people may begin sexually experimenting and enjoying themselves at an earlier age, others might not start until their late teens or even adulthood.
It's crucial to understand that there is no set age at which one should begin masturbating. There is no one solution that applies to everyone because we are all unique. Also, it's critical to keep in mind that masturbation is a private and individual activity, and individuals should feel free to explore their bodies and enjoy themselves at their own speed.
The availability of sexual health information, cultural and religious beliefs, and familial attitudes about sex and masturbation are just a few of the variables that, according to study, can influence when females start masturbating. One study indicated, for instance, that women with more orthodox religious beliefs tended to start masturbating later in life than those with more liberal values. This study was published in the Journal of Sexual Medicine.
It's also crucial to remember that masturbation can help women in a variety of ways, including stress reduction, better sleep, and boosted self-esteem. Masturbation can also assist women in developing a greater sense of comfort with their bodies and their sexual needs, which can result in more fulfilling romantic relationships.
There is no specific age at which females start masturbating. It is a personal and private activity that can vary greatly depending on a variety of factors. Women should feel free to explore their bodies and enjoy themselves sexually at their own speed and should look for truthful information regarding sexual health and pleasure. Masturbation can be a healthy and enjoyable part of a woman's sexual journey, and should be embraced and celebrated.
Masturbation & Sexual Health: A Correlation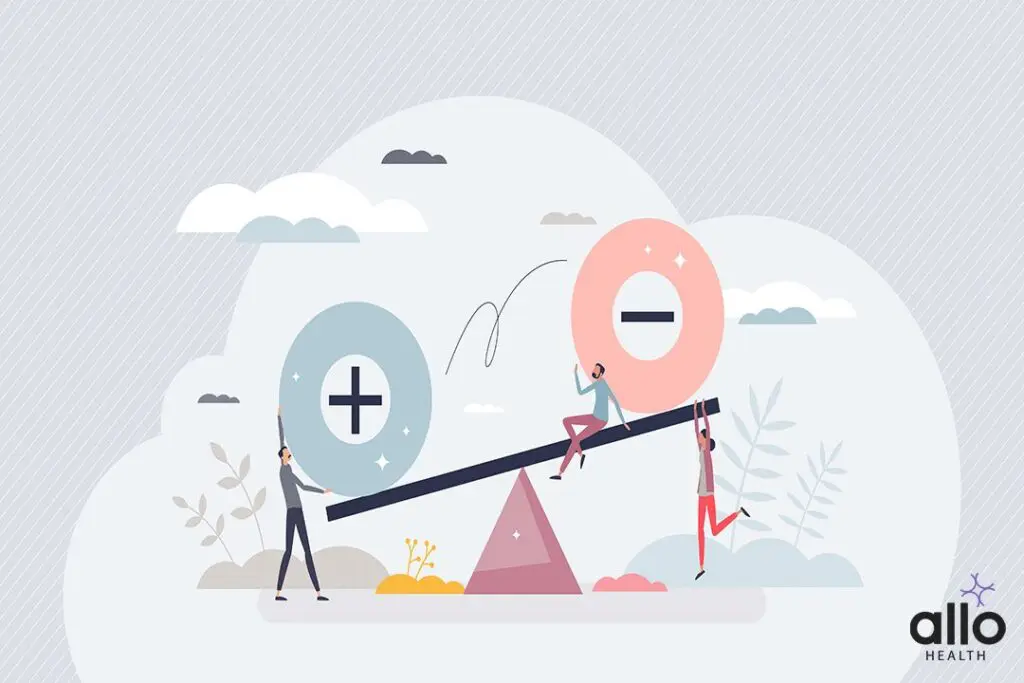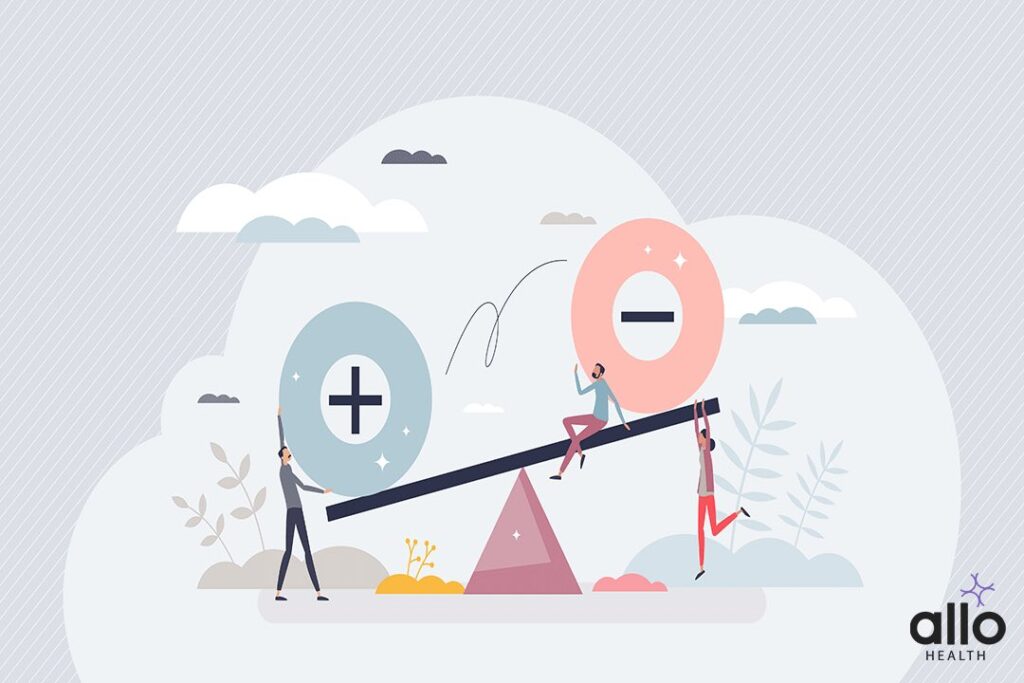 Masturbation is a frequent sexual practise that is frequently frowned upon in many cultures, including India. Masturbation, however, has been found to have a good effect on sexual health and wellbeing, according to study and statistics. Let's investigate the relationship between masturbation and sexual health with a particular emphasis on data from India.
The Benefits of Masturbation for Sexual Health
Masturbation is often considered a solo activity, but it can have significant benefits for sexual health and well-being. One of the most significant benefits of masturbation is that it can help individuals understand their sexual desires and preferences. By exploring their own bodies and sexual responses, individuals can become more comfortable with their own sexuality, which can improve their sexual experiences with partners.
In addition to reducing stress and promoting relaxation, masturbation may benefit general health and wellbeing. Research have demonstrated that engaging in sexual activity, including masturbation, can lower stress and elevate mood. Endorphins are naturally occurring feel-good chemicals that can help to improve mood and are released during masturbation.
Research and Statistics on Masturbation in India
Despite the fact that masturbation is a common sexual activity, it is often shrouded in secrecy and stigma. This is especially true in India, where cultural and religious norms often discourage open discussion of sexuality. However, research and statistics have shed some light on the prevalence and impact of masturbation in India.
A poll by the Mumbai-based Centre for Research of Adolescence (CSA) revealed that more than 50% of young adults in India admitted to masturbating. More than 3,500 people from all throughout the nation participated in the survey, which revealed that both men and women masturbate. The study also discovered that those who masturbated were more likely to take contraception during sexual engagement and reported higher levels of sexual satisfaction.
Another study found that masturbating can help men who are experiencing sexual dysfunction, and it was published in the Indian Journal of Psychiatry. 200 males with sexual dysfunction participated in the study, and it was discovered that regular masturbation was linked to enhanced sexual function and enjoyment.
Notwithstanding the cultural taboos that exist in India around masturbation, data and research have demonstrated that this sexual behaviour can benefit sexual health and well-being. Masturbation can increase psychological well-being, lower stress levels, and help people understand their own sexuality. Also, research has revealed that those who masturbate are more likely to utilise contraception during sexual activity, which can have a substantial effect on sexual and reproductive health. In order to encourage a healthy and positive attitude towards masturbation and other forms of sexual behaviour, it is crucial to have candid conversations about sexuality and sexual health in India.
Masturbation is a topic that has long been shrouded in shame and taboo in many societies. However, recent research and studies have shown that masturbation has several benefits for sexual health, including in India. Let's explore the correlation between masturbation and sexual health, as well as some of the specific benefits that it can provide.
According to research, masturbation is a common sexual practise in India among both men and women. In a study that was published in the Indian Journal of Psychiatry, 93% of men and 68% of women admitted to masturbating at least once. Even though it's widespread, many people still view masturbation as an immoral or humiliating behaviour.
The truth is that masturbating has a lot of advantages for sexual health. Masturbation can help people feel more at ease with their bodies and sexual impulses, which is one of its main advantages. Better sexual encounters with a partner may result from this, as people who are more at ease with themselves are frequently more talkative and assured in bed.
Furthermore beneficial to physical health, masturbation can assist lower stress and boost mood. The body produces endorphins during masturbating, which are innate mood enhancers. Better sleep has been connected to masturbation, and better sleep has been shown to improve general health and wellbeing.
Masturbation can aid in the treatment of sexual dysfunction in addition to these advantages. For instance, men who battle with erectile dysfunction or premature ejaculation may discover that masturbation improves their overall sexual performance by enabling them to better manage their sexual responses. Masturbation can also assist women who battle with orgasmic dysfunction feel more at ease in their own skin and increase their capacity for orgasm.
There are some advantages to masturbating that are exclusive to women. For instance, masturbation can help relieve premenstrual syndrome symptoms including cramping (PMS). Regular masturbation can improve bladder control and lower the risk of incontinence by strengthening the pelvic floor muscles.
According to research and statistics, masturbation is a common and healthy sexual practise in India for both men and women. It is important to realise that masturbation provides a number of benefits for both sexual health and general welfare, despite the fact that it is still considered taboo in many social and cultural contexts. By embracing masturbation and promoting a more tolerant and positive attitude towards it, we may help to promote sexual health and give people the ability to manage their own pleasure and well-being.
Masturbation & Cultural Beliefs: A Correlation
Many people enjoy masturbating, which is a normal and healthy sexual action. Yet, how people see and partake in this behaviour can vary depending on cultural norms and taboos around masturbation. There are many different cultural perspectives on masturbation in India, and studies have shown that these perspectives can have a big impact on people's attitudes on masturbation. In order to clarify this complicated and sometimes misunderstood subject, we will investigate the relationship between masturbation and cultural views in India using research and statistics.
Masturbation-related cultural norms in India are intricate and diverse. On the one hand, many traditional Indian traditions view masturbation as a sin or as a taboo subject that shouldn't be brought up in casual conversation. This viewpoint is frequently associated with religious or moral beliefs that view sexual activity that occurs outside of marriage as immoral. On the other side, a lot of cultural traditions in India hold that masturbation is a normal and healthy part of human sexuality. For instance, certain Indian traditions consider masturbation to be a type of self-care or spiritual activity.
Notwithstanding these competing views, research has shown that many Indians masturbate. In a study that was published in the Indian Journal of Psychiatry, more than 80% of the male participants and more than 65% of the female participants admitted to masturbating at least once in their life. These same respondents, however, also acknowledged that they felt bad and ashamed about their actions, indicating that cultural views on masturbation may be impacting their attitudes.
The influence of cultural beliefs on masturbation is also reflected in India's attitudes on sexuality education. According to a research by the United Nations Population Fund, sexuality education is not regularly taught in Indian schools, and when it is, it frequently emphasises abstinence and minimises the necessity for masturbation for sexual health. The societal stigma or morality around masturbation may be a result of this lack of education, which prevents people from fully understanding and accepting their sexuality.
What can be done, then, to address the relationship between masturbation and Indian cultural values? One strategy is to advocate complete sexuality education that include masturbation knowledge and fosters positive attitudes towards sexuality. This can help people overcome their guilt and shame over masturbating and promote a more open and positive approach to sexual health.
Leaders in culture and religion can also contribute to the advancement of a more complex view of masturbation. These leaders can aid in removing cultural restrictions on healthy sexual expression by having open discussions about sexual health and dispelling stigmatising notions.
Cultural beliefs play a significant role in shaping attitudes towards masturbation in India. While many Indians engage in this natural and healthy sexual activity, taboos and shame surrounding masturbation can prevent individuals from fully embracing their sexuality. By promoting comprehensive sexuality education and engaging in open dialogue about sexual health, we can work towards a more positive and healthy approach to masturbation in India.
Sexual health is as important as physical and mental health. In most cases, one consultation can go a long way. Personalised, discreet, and judgement-free treatment at your fingertips –
book an online consultation
with one of Allo's leading experts.