Understanding Prohibited Sexual Conduct
USSex Education
Sexual behavior is a deeply personal and sensitive topic, and there are many nuances and complexities surrounding what is acceptable or prohibited. Prohibited sexual conduct, commonly referred to as sexual misconduct, includes any behavior that violates an individual's sexual boundaries, and may include non-consensual or coerced sexual acts. In this article, we will explore the definition of prohibited sexual conduct, the legal consequences, types, and impact on victims, myths and misconceptions surrounding it, the role of consent in preventing it, recognizing and reporting it, steps victims can take, and prevention through education and awareness.
The Definition of Prohibited Sexual Conduct
Prohibited sexual conduct is any type of sexual behavior that violates an individual's consent, is non-consensual or coerced, and violates an individual's right to bodily autonomy. It can be expressed through a variety of behaviors such as verbal comments, touching, kissing, or sexual intercourse. These actions can be direct or indirect, but they all have one thing in common: they are unwanted by the victim.
It is important to note that prohibited sexual conduct can occur in any type of relationship, including romantic relationships, friendships, and even professional relationships. It is not limited to physical actions, as it can also include the sharing of explicit images or videos without the individual's consent. It is crucial to always obtain clear and enthusiastic consent before engaging in any sexual behavior, and to respect an individual's boundaries and autonomy at all times.
Legal Consequences of Prohibited Sexual Conduct
Prohibited sexual conduct is against the law and can result in serious legal consequences. Laws governing prohibited sexual conduct vary by jurisdiction, but they generally prohibit sexual behavior without consent, explicitly defining it as sexual assault or sexual misconduct. Perpetrators of prohibited sexual conduct may be subject to criminal prosecution, fines, and imprisonment.
In addition to criminal prosecution, perpetrators of prohibited sexual conduct may also face civil lawsuits. Victims of sexual assault or misconduct may sue their perpetrators for damages, including medical expenses, lost wages, and emotional distress. These lawsuits can result in significant financial penalties for the perpetrator.
Examine your sexual health with a 2 minute self-assessment.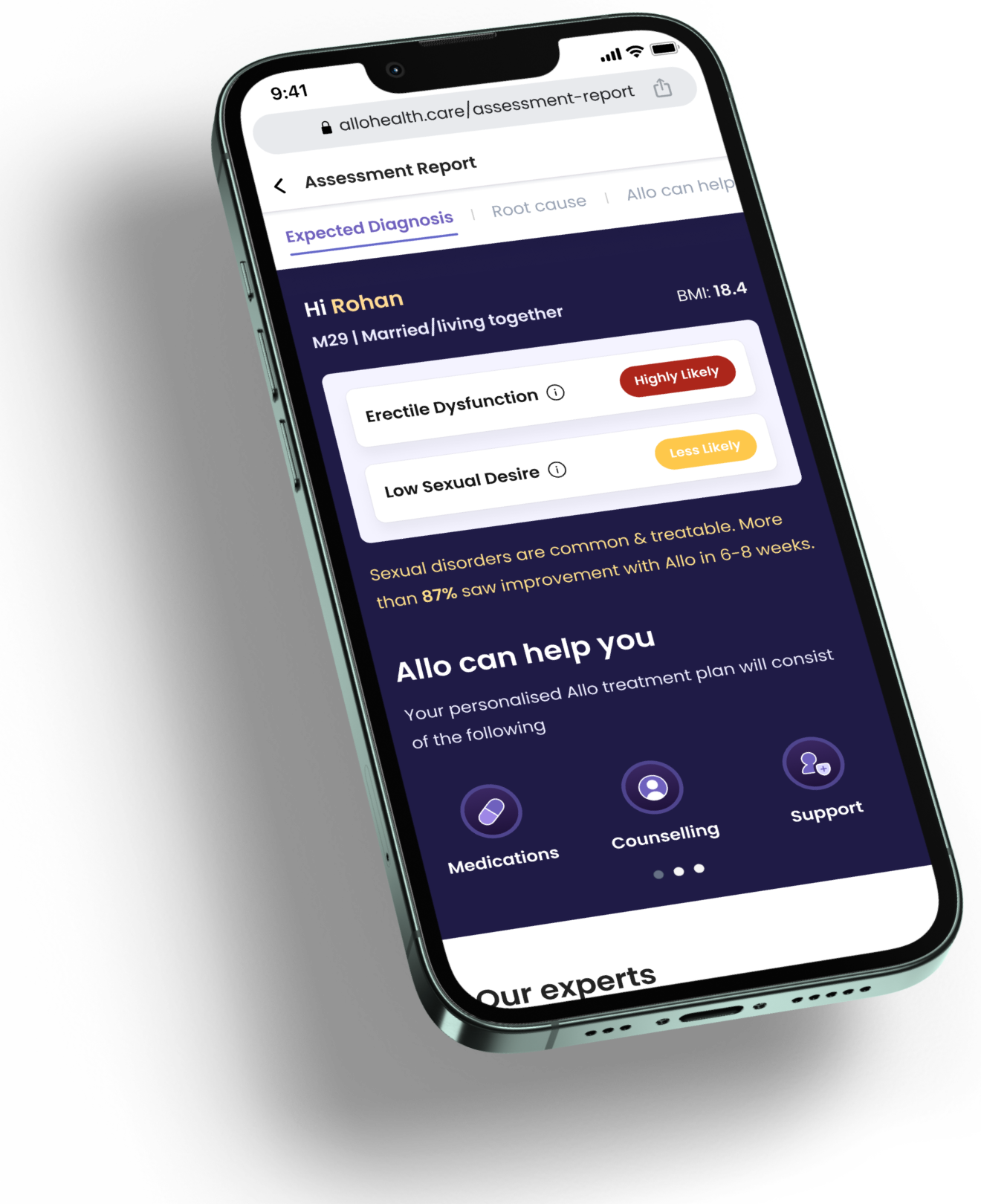 87%
people received expert guidance for their concerns.
It is important to note that prohibited sexual conduct can also have long-lasting social and personal consequences. Perpetrators may face social stigma, loss of employment, and damage to personal relationships. Victims may experience trauma, depression, and anxiety, and may struggle with trust and intimacy in future relationships.
Types of Prohibited Sexual Conduct
Prohibited sexual conduct can take several different forms, ranging from verbal harassment to physical assault. Sexual misconduct can be divided into two categories: sexual assault and sexual harassment. Sexual assault includes any form of physical contact without consent that can range from sexual touching to coerced sexual intercourse. Sexual harassment includes inappropriate comments or sexually suggestive behavior that is unwanted by the recipient.
Another form of prohibited sexual conduct is sexual exploitation, which involves taking advantage of someone for sexual purposes without their consent. This can include using someone for prostitution, pornography, or other sexual acts. It is important to understand that any form of sexual conduct without consent is not only prohibited, but also illegal and can have serious consequences.
Impact of Prohibited Sexual Conduct on Victims
Victims of prohibited sexual conduct may experience a wide range of negative emotional and psychological effects ranging from anxiety, depression, and PTSD. Survivors often struggle with feelings of guilt and shame, and their relationships and daily life are often significantly impacted. Furthermore, their academic and professional lives may suffer as well.
One of the most significant impacts of prohibited sexual conduct on victims is the loss of trust in others. Survivors may find it challenging to trust anyone, including friends and family members, after experiencing such trauma. This can lead to feelings of isolation and loneliness, which can further exacerbate their emotional and psychological distress.
Ask the sexpert
All your sexual health & sex related doubts - answered by the experts. Shh... "It's anonymous"
Have questions?
Ask the sexpert now!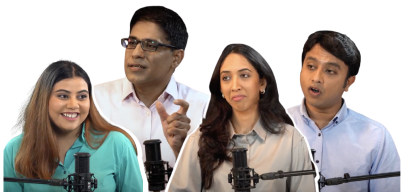 In addition to the emotional and psychological effects, victims of prohibited sexual conduct may also experience physical health problems. Survivors may develop chronic pain, headaches, and gastrointestinal issues as a result of the trauma they have experienced. These physical symptoms can further impact their daily lives and make it challenging to engage in activities they once enjoyed.
Common Misconceptions about Prohibited Sexual Conduct
There are many myths and misconceptions surrounding prohibited sexual conduct that can contribute to shame and disbelief when reporting or acknowledging it. Some of these myths include: victims must resist or fight back to prove they were raped, sexual assault is rare, and most assailants are strangers to the victim. These misconceptions are not only false but can also be dangerous and reinforce a culture of silence and victim blaming.
Another common misconception is that only women can be victims of sexual assault. This is not true, as anyone can be a victim regardless of their gender or sexual orientation. Men and members of the LGBTQ+ community are also at risk of experiencing sexual assault and harassment.
It is also important to note that alcohol or drug use does not excuse or justify sexual assault. It is never the victim's fault for being under the influence or for wearing certain clothing. Consent must always be given freely and enthusiastically, and any sexual activity without consent is considered sexual assault.
The Role of Consent in Preventing Prohibited Sexual Conduct
Consent is critical in preventing prohibited sexual conduct. It requires a person's active and ongoing agreement throughout a sexual encounter that is specific, voluntary, and enthusiastic. A lack of consent implies a lack of respect for an individual's body and their right to make choices. Therefore, consent is essential in establishing healthy sexual practices and preventing sexual misconduct.
It is important to note that consent cannot be given if a person is under the influence of drugs or alcohol, or if they are unable to give consent due to their age or mental capacity. It is the responsibility of all individuals engaging in sexual activity to ensure that their partner is capable of giving consent. Additionally, consent can be withdrawn at any time during a sexual encounter, and it is important to respect this decision and stop any further activity. By prioritizing consent and respecting boundaries, we can create a culture of healthy and respectful sexual behavior.
How to Recognize and Report Prohibited Sexual Conduct
The first step in recognizing and reporting prohibited sexual conduct is to understand what it is and how it can manifest. Some common signs include unwanted touching, sexual harassment, or pressure to engage in sexual behavior. If you or someone else is experiencing prohibited sexual conduct, it is essential to report it to the appropriate authorities, such as the police or your institution's Title IX office.
It is important to note that prohibited sexual conduct can happen to anyone, regardless of gender, sexual orientation, or age. It can occur in various settings, including the workplace, school, or even within personal relationships. It is crucial to educate yourself and others on what constitutes prohibited sexual conduct and to speak out against it. By reporting it, you can help prevent it from happening to others and hold the perpetrator accountable for their actions.
Steps to Take if You Have Been a Victim of Prohibited Sexual Conduct
As a victim of prohibited sexual conduct, it is crucial to prioritize your safety and wellbeing. This may include seeking medical attention, counseling, or a support group. You should also report the incident to the relevant authorities and consider pressing charges against your assailant.
It is important to remember that you are not alone and there are resources available to help you through this difficult time. Many organizations offer free and confidential support services for survivors of sexual assault, including hotlines, counseling, and legal advocacy.
Additionally, it is important to take care of yourself emotionally and physically. This may include practicing self-care activities such as exercise, meditation, or spending time with loved ones. Remember that healing is a process and it is okay to take time for yourself.
Preventing Prohibited Sexual Conduct Through Education and Awareness
Education and awareness campaigns are some of the most effective ways to prevent prohibited sexual conduct. This can involve providing information about healthy relationships, consent, and bystander intervention. It also requires challenging cultural norms that reinforce negative attitudes towards sexuality and promote harassment and assault.
One important aspect of education and awareness campaigns is addressing the issue of power dynamics. Prohibited sexual conduct often occurs in situations where one person holds more power or authority than the other, such as in workplace or academic settings. By educating individuals on how to recognize and address power imbalances, we can work towards creating a more equitable and safe environment for all.
The Responsibility of Institutions in Addressing and Preventing Prohibited Sexual Conduct
Institutions such as schools, universities, and workplaces have a critical role in addressing and preventing prohibited sexual conduct. They are responsible for establishing policies and processes that support victims and hold perpetrators accountable. This includes providing training and resources to raise awareness and build a culture of respect that discourages harassment and abuse.
Additionally, institutions must also ensure that their policies and procedures are regularly reviewed and updated to reflect changes in laws and best practices. They should also conduct regular assessments of their campus or workplace climate to identify areas of concern and take appropriate action to address them. By taking a proactive approach to preventing prohibited sexual conduct, institutions can create safer and more inclusive environments for all members of their community.
The Importance of Supporting Survivors of Prohibited Sexual Conduct
Survivors of prohibited sexual conduct need compassion and support in their healing journey. Listening, believing, and validating their experiences is crucial in helping them regain their sense of safety and control. It is also essential to ensure that support and resources are available and accessible to survivors throughout healing.
It is important to recognize that survivors of prohibited sexual conduct may experience a range of emotions, including shame, guilt, and fear. Providing a safe and non-judgmental space for survivors to express their feelings and concerns can be incredibly healing. Additionally, educating oneself on the impact of sexual violence and trauma can help individuals better understand and support survivors.
Supporting survivors of prohibited sexual conduct is not only important on an individual level but also on a societal level. By creating a culture that prioritizes consent, respect, and accountability, we can work towards preventing sexual violence and creating a safer world for all individuals.
Resources Available for Victims and Survivors of Prohibited Sexual Conduct
There are many resources available to victims and survivors of prohibited sexual conduct. These include counseling services, support groups, and legal and medical resources. It is crucial to seek these resources sooner than later to address any physical or emotional injuries and prevent them from escalating.
Some of the counseling services available for victims and survivors of prohibited sexual conduct include individual therapy, group therapy, and trauma-focused therapy. These services can help individuals process their experiences, manage symptoms of trauma, and develop coping strategies. Support groups can also provide a safe and supportive environment for individuals to connect with others who have had similar experiences. Legal resources, such as victim advocacy programs and legal aid organizations, can provide information and assistance with navigating the legal system. Medical resources, such as sexual assault nurse examiners and forensic examiners, can provide medical care and collect evidence for potential legal proceedings.
The Connection Between Power Dynamics and Prohibited Sexual Conduct
The relationship between power dynamics and prohibited sexual conduct is often overlooked, but it is an essential contributor. Sexual misconduct is often perpetrated by individuals with more significant power or social status than the victim. This may include employers, educators, or individuals in positions of authority, making it difficult for survivors to report or advocate for themselves.
Furthermore, power dynamics can also play a role in the aftermath of sexual misconduct. Survivors may face retaliation or disbelief from those in positions of power, leading to a lack of accountability for the perpetrator and further harm to the survivor. It is crucial to address and dismantle power imbalances in all areas of society to prevent and respond to sexual misconduct effectively.
Addressing the Root Causes of Prohibited Sexual Conduct in Society
Prohibited sexual conduct is not only a personal or criminal problem; it is a societal issue that requires long-term solutions. Addressing the root causes of these problems requires challenging the underlying attitudes and beliefs that contribute to harassment and abuse. It involves cultural change, promoting respect, consent, and healthy sexual relationships.
In conclusion, prohibited sexual conduct is an issue that affects everyone and demands our attention. Understanding, recognizing, and preventing this behavior requires individual and collective action, challenging cultural norms and promoting awareness and respect for one another. By working together, we can create a safer and healthier future for us all.
One of the root causes of prohibited sexual conduct is the objectification of women and other marginalized groups. This objectification is perpetuated by media and advertising that often portrays women as sexual objects rather than individuals with their own agency and autonomy. By challenging these harmful portrayals and promoting more diverse and respectful representations, we can begin to shift societal attitudes towards a more equitable and just society.
Another important factor in addressing prohibited sexual conduct is education. By providing comprehensive sex education that includes discussions of consent, healthy relationships, and respect for all individuals, we can empower young people with the knowledge and skills they need to make informed decisions and engage in healthy sexual behaviors. This education should be accessible to all individuals, regardless of their background or socioeconomic status.