Does Zerodol SP Affect Sexual Health?
USMedicine
"The following blog article provides information about a drug or brand name drug and its potential effects or benefits. However, it is crucial to understand that this information is intended for general educational purposes only and should not be considered a substitute for professional medical consultation. It is highly recommended to consult with a qualified healthcare professional before making any decisions regarding medication, treatment, or healthcare management.
Book consultation
Individuals have unique medical conditions, and the information provided in this article may not be applicable to everyone. Only a qualified healthcare provider can evaluate your specific medical situation, taking into account your medical history, conducting appropriate tests, and providing personalized advice and recommendations. They are equipped to make informed decisions tailored to your individual needs.
It is crucial to emphasize that self-diagnosis, self-medication, or disregarding medical advice can have serious health consequences. This article may reference specific brand names or drugs for illustrative purposes. Mention of these names does not imply endorsement, recommendation, or guarantee of their efficacy or safety. The choice of medication should be based on discussions and individualized guidance from a healthcare professional who has a comprehensive understanding of your medical condition.
"
Read more
Pain and discomfort are common experiences that affect the daily lives of many individuals. For those seeking effective relief from such ailments, Zerodol-SP Tablet emerges as a notable solution. In this article, we delve into the depths of what Zerodol-SP is, its key constituents, its uses, potential side effects, dosage instructions, and important safety precautions. If you're looking for comprehensive information about this medication, you're in the right place.
What is Zerodol-SP?
Zerodol-SP Tablet is a combination medicine formulated to provide relief from pain and inflammation associated with various conditions. This medication is especially effective in addressing muscle pain, joint pain, and postoperative pain. It serves as a valuable tool in managing discomfort caused by rheumatoid arthritis, ankylosing spondylitis, and osteoarthritis.
What are the Constituents of Zerodol-SP?
The effectiveness of Zerodol-SP can be attributed to its well-balanced composition, which includes three key constituents:
Aceclofenac (100mg): Aceclofenac is a non-steroidal anti-inflammatory drug (NSAID). It acts by inhibiting the release of specific chemical messengers in the brain responsible for pain and inflammation.
Paracetamol (325mg): Paracetamol is an antipyretic, or fever reducer. It works by reducing fever and alleviating pain.
Serratiopeptidase (15mg): This enzyme plays a crucial role in promoting the healing process. It works by breaking down abnormal proteins at the site of inflammation, thereby facilitating recovery.
Uses of Zerodol-SP Tablet
Zerodol-SP Tablet finds its primary utility in pain relief.
It effectively alleviates pain (acute and chronic pain), inflammation, and swelling in conditions affecting joints and muscles.
This medication is particularly valuable for individuals dealing with rheumatoid arthritis and osteoarthritis.
In addition to its pain-relieving properties, Zerodol-SP contains Serratiopeptidase, which aids in overall healing and accelerates the recovery process.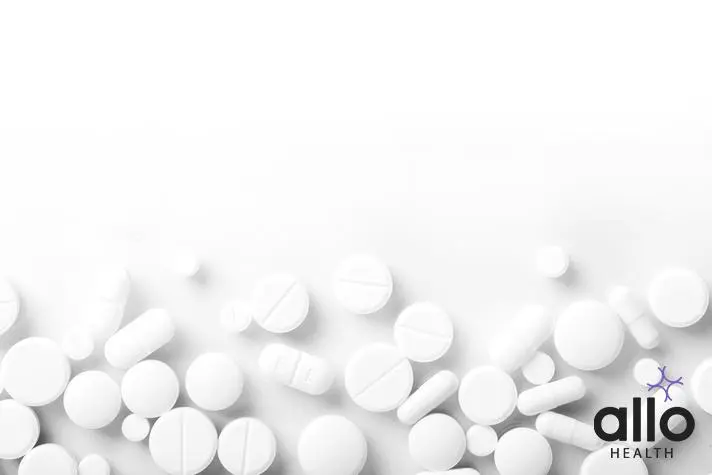 Zerodol-SP and Women's Health
When it comes to Zerodol-SP Tablet and women's health, two key points stand out.
First, if you're a pregnant women, it's best to avoid using this medicine unless your doctor says it's absolutely necessary. This is because some of its ingredients can potentially harm the developing baby.
Second, if you're breast feeding, it's not recommended to take Zerodol-SP. Because there isn't enough information about its safety during breastfeeding, it's safer to explore other options for pain relief if needed.
Remember, Zerodol-SP is meant for specific types of pain and not for period pain or other unrelated concerns.
Potential Side Effects
Like any medication, Zerodol-SP Tablet may lead to certain side effects. It's important to note that most side effects are temporary and do not necessitate medical attention. However, if you experience persistent or concerning side effects, it's advisable to consult your medical professional. Common side effects of Zerodol-SP may include:
Examine your sexual health with a 2 minute self-assessment.
87%
people received expert guidance for their concerns.
Nausea
Vomiting
Stomach pain
Abdominal pain
Indigestion
Heartburn
Loss of appetite
Diarrhea
Skin rash
Anaphylactic reaction (life-threatening allergic reaction)
Does Zerodol SP Affect Sexual Health?
Zerodol SP is a combination medication that typically contains aceclofenac, serratiopeptidase, and paracetamol. While aceclofenac is a non-steroidal anti-inflammatory drug (NSAID) that may be associated with certain side effects, including gastrointestinal issues, there is limited evidence directly linking it to sexual health concerns.
Any potential impact on sexual health may vary from person to person, and individuals may experience different reactions. If you have specific concerns about how Zerodol SP could affect sexual health, it's advisable to consult with a healthcare professional. They can provide personalized advice based on your medical history and individual circumstances.
Dosage Instructions
To ensure the safe and effective use of Zerodol-SP Tablet, it's crucial to follow your doctor's recommendations regarding dosage and duration. Here are some essential guidelines for taking this medication:
Take Zerodol-SP as prescribed by your doctor.
Swallow the tablet whole; do not chew, crush, or break it.
For optimal results, consume this medication after food with glass of water or milk to prevent stomach upset.
Avoid taking more than the prescribed dose or using it for a longer duration than recommended, as this can be potentially harmful.
Remember, the goal is to take the lowest effective dose for the shortest necessary time to manage your pain effectively.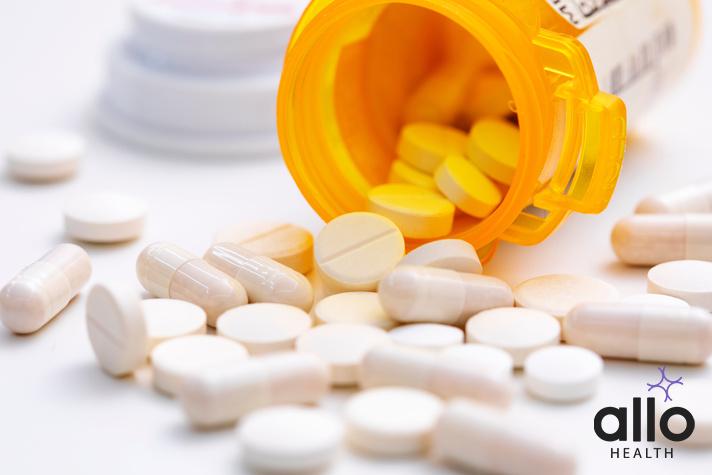 Safety Instructions
Your safety is paramount when using Zerodol-SP Tablet. To ensure your well-being, consider the following safety precautions:
Advertisements

Have questions?
Ask Allo SexpertAI
24x7 AI backed chatbot for all your sexual health related queries
Alcohol: It is unsafe to consume alcohol while taking Zerodol-SP Tablet. Alcohol can interact with the medication and may lead to adverse effects.
Pregnancy: Consult your doctor if you are pregnant or planning to become pregnant. Zerodol-SP Tablet may have potential risks to the developing baby, and your doctor will weigh these against the benefits.
Breastfeeding: Information about the use of Zerodol-SP Tablet during breastfeeding is limited. It's advisable to consult your doctor before using this medication if you are breastfeeding.
Driving: Zerodol-SP Tablet may reduce alertness, affect vision, or induce drowsiness and dizziness. Avoid driving or operating heavy machinery if you experience these symptoms.
Kidney and Liver: If you have liver and kidney disorders, use Zerodol-SP Tablet with caution. Your doctor may need to adjust the dosage. In severe cases of kidney or liver disease, the use of this medication is not recommended.
Interactions with Other Medications
Drug Interactions: Zerodol-SP Tablet should not be taken with other pain killers like Nimesulide, Oxyphenbutazone, Metamizole, or blood thinners like Warfarin. Combining these drugs may lead to interactions and should be avoided.
Food Interactions: There are no known interactions between Zerodol-SP Tablet and food.
Medical Conditions: Before taking Zerodol-SP Tablet 10's, it's important to inform your doctor if you have conditions such as Peptic ulcers, Gastric bleeding, Severe heart failure, or high blood pressure. These conditions may require special consideration when using this medication.
Summary
Zerodol-SP Tablet is a combination medicine for pain and inflammation.
It's effective for muscle, joint, and postoperative pain.
The constituents include Aceclofenac, Paracetamol, and Serratiopeptidase.
Common side effects may include nausea, vomiting, and stomach pain.
Follow the prescribed dosage instructions carefully.
Use caution with alcohol, during pregnancy or breastfeeding, and when driving, especially if you have kidney or liver concerns.
Frequently Asked Questions
Q: What is Zerodol-SP used for?
A: Zerodol-SP is primarily used to relieve pain and inflammation in conditions like muscle pain, joint pain, and postoperative pain.
Q: Can I use Zerodol SP for throat pain?
A: Zerodol-SP is not typically used for throat pain. It's primarily designed for joint and muscle pain and should be used as prescribed by a healthcare provider for those specific purposes.
Q: Is Zerodol SP good for chest pain?
A: Zerodol-SP is not recommended for chest pain. It's designed for joint and muscle pain and should not be used for chest discomfort. If you experience chest pain, seek immediate medical attention.
Q: Can I take Zerodol-SP if I have allergies to certain medications?
A: Inform your doctor about any known allergies you have before taking Zerodol-SP. They can assess whether it's safe for you.
Q: Is Zerodol-SP habit-forming?
A: Zerodol-SP is not known to be habit-forming when used as prescribed. However, always use it according to your doctor's guidance.